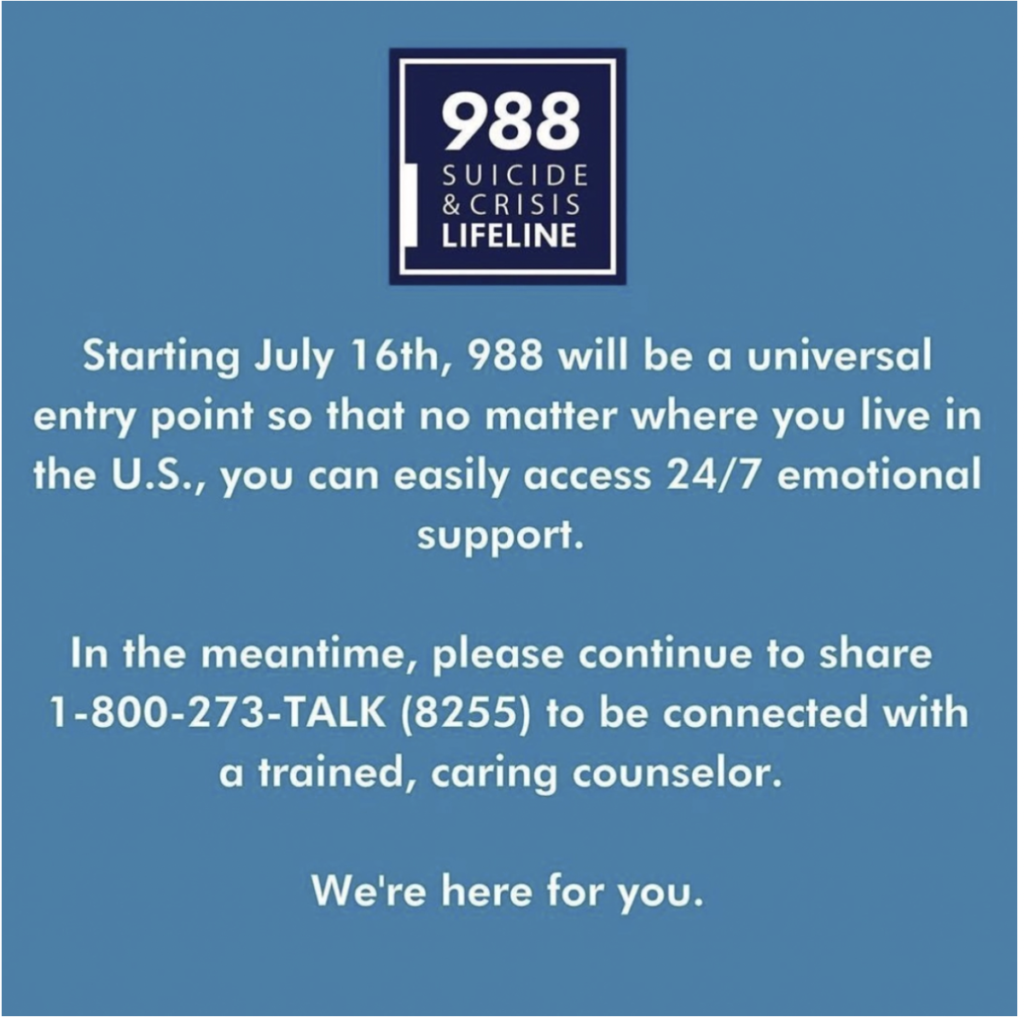 On July 16th, 988 became the new suicide & crisis lifeline. 988 is now a universal entry point so that no matter where you live in the U.S., you can easily access 24/7 emotional support.
In the meantime, you may still call 1-800-273-TALK (8255) to be connected with a trained, caring counselor.
EDIT: Before calling the 988 number, you may want to read this level-headed analysis of the pros and cons of the new 988 number here.