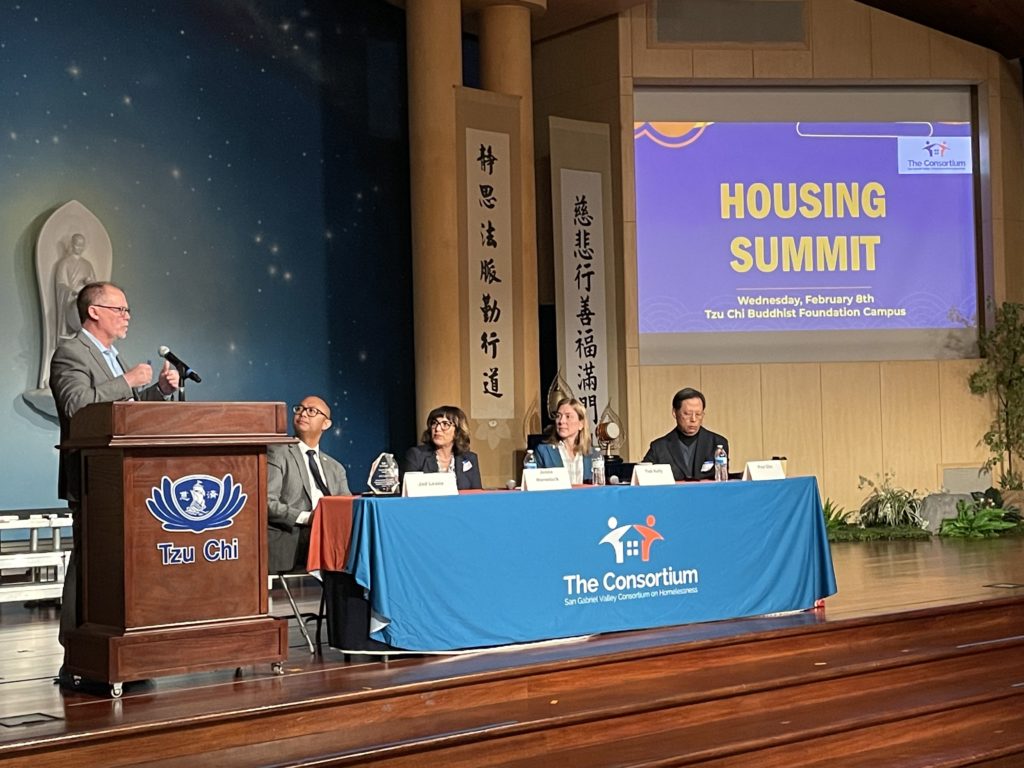 We hope you were able to join our Housing Summit on Wednesday, February 8th. It was an incredible gathering of more than 200 city staff, elected officials, service providers, housing developers, community organizers, and more.
We began the day by presenting our first Joseph M. Lyons Memorial Award to Claremont City Council Member Jed Leano. Jed kicked off the panel discussion with his presentation on the work of the San Gabriel Valley Regional Housing Trust. Here are the slides.
Jenna Hornstock, was the Deputy Director for Planning and Land Use for the Southern California Association of Governments, or SCAG, and is now Karen Bass's Deputy Mayor for Housing for the City of Los Angeles. Jenna presented SCAG data and strategies that communities and housing advocates can use to build more housing. Her slides are here.
Tish Kelly, Senior VP of Housing Development for Jamboree Housing described her experience working with Claremont City staff to build the Larkin Place permanent supportive housing and the community resistance to the project. Ultimately, Jamboree believes that "by right" building entitlements will allow the project to move forward. You can find her slides here.
Paul Cho, Chief Financial Officer of LifeArk, wrapped up the panel presentations describing the innovative housing building system and community that LifeArk has created in El Monte. You can access his slides and videos here.
The panelists then led breakout groups where attendees could follow up with the presenters and learn more.
Thank you to the Citrus Valley Association of Realtors for sponsoring this event. And thank you to the Buddhist Tzu Chi Foundation who hosted the Housing Summit on their campus, provided us with a delicious lunch, and gave small group tours of the grounds and their projects.